Explore my data
The catalogue editor area is a workspace dedicated to the user in which he will be able to access all his files (results of processings, uploaded files, ...), manage them and specially ingest them in one of its catalogues or ask to publish the result as a contribution to the community results (this would need to be validated by an administrator).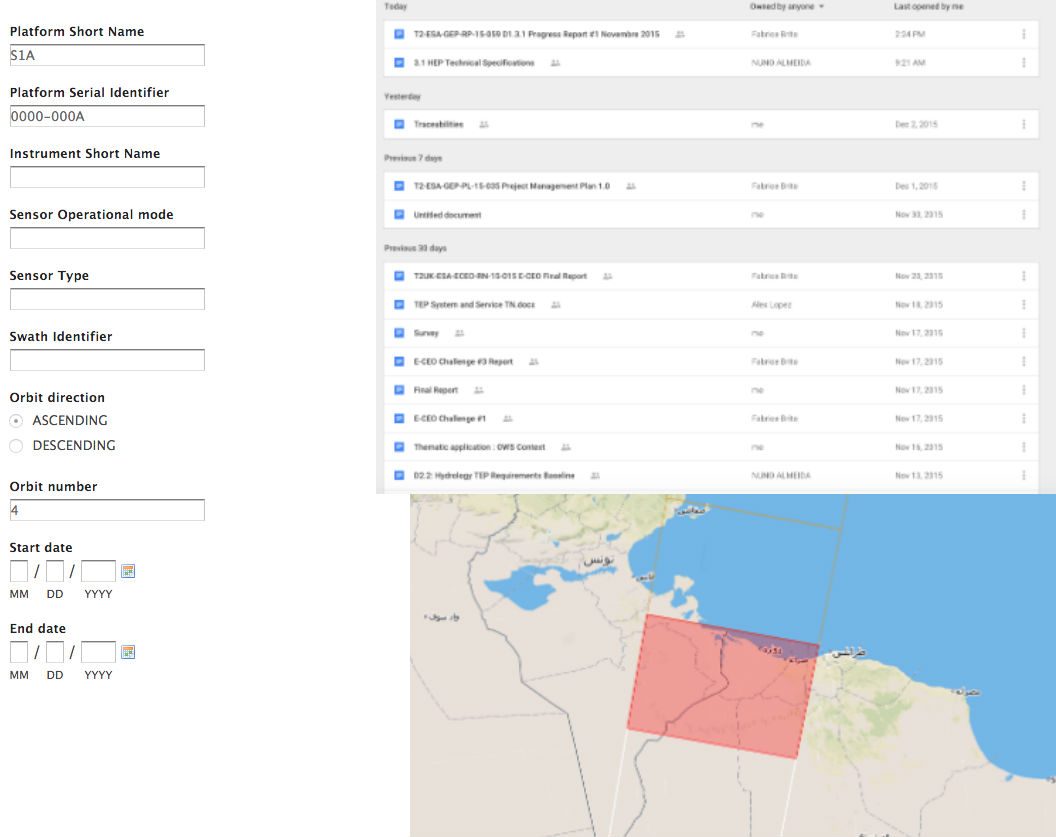 Requirement coverage
HEP-TS-DES-004
This section describes the catalogue as a service functionality.
Requirement coverage
HEP-TS-DES-001
This section shows that TEP platform implement a catalogue editor.
My Thematic Apps
From the thematic app page, the user (specific users only) has also the ability to create its own Thematic App, clicking on + Create new on the top right of the applications list.
The user can:
load an existing thematic app, providing his url (in atom format)
create a new thematic app from scratch
Finally the user can save this thematic application in his private catalogue index.
If there is already an entry with the same identifier in the index, the entry will be overwritten with the new one.
The following information define a Thematic Application: